Staff at EMBL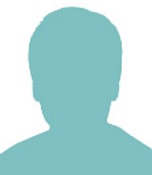 Dr. Philip Avner
Head of Outstation and Senior Scientist
Avner Group
EMBL Monterotondo, Adriano Buzzati-Traverso Campus, Via Ramarini 32, 00016 Monterotondo, Italy
Biography
PhD in yeast genetics, University of Warwick.
CNRS Director of Research.
Head of the Mouse Molecular Genetics Unit at the Institut Pasteur 1990-2011.
Head of the Developmental Biology Department at the Institut Pasteur 2006-2011.
Head of EMBL Monterotondo since 2012.
Publications
The coupling of X-chromosome inactivation to pluripotency. Deuve, J.L. & Avner, P. Annu Rev Cell Dev Biol. 2011 Nov 10;27:611-29. Epub 2011 Jul 29. Europe PMC
The demoiselle of X-inactivation: 50 years old and as trendy and mesmerising as ever. Morey, C. & Avner, P. PLoS Genet. 2011 Jul;7(7):e1002212. Epub 2011 Jul 21. Europe PMC
New lessons from random X-chromosome inactivation in the mouse. Clerc, P. & Avner, P. J Mol Biol. 2011 May 27;409(1):62-9. Epub 2011 Feb 15. Europe PMC
Interaction between nucleosome assembly protein 1-like family members. Attia, M., Forster, A., Rachez, C., Freemont, P., Avner, P. & Rogner, U.C. J Mol Biol. 2011 Apr 15;407(5):647-60. Epub 2011 Feb 17. Europe PMC
Ftx is a non-coding RNA which affects Xist expression and chromatin structure within the X-inactivation center region. Chureau, C., Chantalat, S., Romito, A., Galvani, A., Duret, L., Avner, P. & Rougeulle, C. Hum Mol Genet. 2011 Feb 15;20(4):705-18. Epub 2010 Nov 30. Europe PMC
Molecular coupling of Tsix regulation and pluripotency. Navarro, P., Oldfield, A., Legoupi, J., Festuccia, N., Dubois, A., Attia, M., Schoorlemmer, J., Rougeulle, C., Chambers, I. & Avner, P. Nature. 2010 Nov 18;468(7322):457-60. Europe PMC
Inhibition of type 1 diabetes by upregulation of the circadian rhythm-related aryl hydrocarbon receptor nuclear translocator-like 2. He, C.X., Prevot, N., Boitard, C., Avner, P. & Rogner, U.C. Immunogenetics. 2010 Sep;62(9):585-92. Epub 2010 Jul 30. Europe PMC
LINE-1 activity in facultative heterochromatin formation during X chromosome inactivation. Chow, J.C., Ciaudo, C., Fazzari, M.J., Mise, N., Servant, N., Glass, J.L., Attreed, M., Avner, P., Wutz, A., Barillot, E., Greally, J.M., Voinnet, O. & Heard, E. Cell. 2010 Jun 11;141(6):956-69. Europe PMC
2-D structure of the A region of Xist RNA and its implication for PRC2 association. Maenner, S., Blaud, M., Fouillen, L., Savoye, A., Marchand, V., Dubois, A., Sanglier-Cianferani, S., Van Dorsselaer, A., Clerc, P., Avner, P., Visvikis, A. & Branlant, C. PLoS Biol. 2010 Jan;8(1):e1000276. Epub 2010 Jan 5. Europe PMC
An embryonic story : Laws and orders governing Xist. Navarro P and Avner P. (2010) Invited review in Bioessays, 32: 581-588.
A role for non-coding Tsix transcription in partitioning chromatin domains within the mouse X-inactivation centre. Navarro, P., Chantalat, S., Foglio, M., Chureau, C., Vigneau, S., Clerc, P., Avner, P. & Rougeulle, C. Epigenetics Chromatin. 2009 Jul 20;2(1):8. Europe PMC
Molecular coupling of Xist regulation and pluripotency. Navarro, P., Chambers, I., Karwacki-Neisius, V., Chureau, C., Morey, C., Rougeulle, C. & Avner, P. Science. 2008 Sep 19;321(5896):1693-5. Europe PMC
Influence of a non-NK complex region of chromosome 6 on CD4+ invariant NK T cell homeostasis. Vallois, D., Gagnerault, M.C., Avner, P., Rogner, U.C., Boitard, C., Benlagha, K., Herbelin, A. & Lepault, F. J Immunol. 2008 Aug 1;181(3):1753-9. Europe PMC
The type 1 diabetes locus Idd6 controls TLR1 expression. Vallois, D., Grimm, C.H., Avner, P., Boitard, C. & Rogner, U.C. J Immunol. 2007 Sep 15;179(6):3896-903. Europe PMC
Nap1l2 promotes histone acetylation activity during neuronal differentiation. Attia, M., Rachez, C., De Pauw, A., Avner, P. & Rogner, U.C. Mol Cell Biol. 2007 Sep;27(17):6093-102. Epub 2007 Jun 25. Europe PMC
The Xist RNA gene evolved in eutherians by pseudogenization of a protein-coding gene. Duret, L., Chureau, C., Samain, S., Weissenbach, J. & Avner, P. Science. 2006 Jun 16;312(5780):1653-5. Europe PMC